Our Story
agro - a formation of compound words meaning field, soil, crop.
Great Coffee Begins at the Farm Level
We work directly with farmers who produce high-quality, organic beans and are devoted to sustainable agricultural practices. We are committed to improving the lives of the hard-working people who help us share these unique beans with you. Our process supports approachable and accessible coffee for our community, creating curiosity and appreciation in every roast for all to enjoy.


Making Coffee Together
Agro Roasters opened the doors to its roastery and tasting café in 2016 by two young lovers, Marina and Dusty, now husband and wife. Marina was born and raised in Brazil, with coffee a major part of her life. Dusty had worked in the organic coffee industry in Canada, from sourcing to production, for many years. Their dream of making specialty coffee together became a reality when a little local roaster went up for sale just a few blocks from their home in East Vancouver.

A Neighbourhood Hub
The Clark Drive tasting café became a hub in the community where friends gathered, business meetings occurred, and even other local coffee roasters started. When the pandemic hit, we decided to close the café doors, which allowed us to redirect our focus to wholesale and direct sale-- and we haven't looked back. We miss having the space to gather with our community, but we believe we're filling a much-needed gap of making really good coffee accessible to all through our ever-growing wholesale channels. We've come a long way since the days of late night roasting and early morning café openings, and have since moved to Powell St and built a mighty team of genuinely amazing people who love coffee and work hard to carry our dream forward. And what do we mean by really good coffee? For us, it means coffee that is grown sustainably, harvested properly, procured fairly and respectfully, and roasted beautifully. We believe in sourcing coffees that highlight the diversity of our producers, making coffee accessible to all and inviting our customers to get curious about how, where and by whom their coffee is grown.
Our Sourcing Philosophy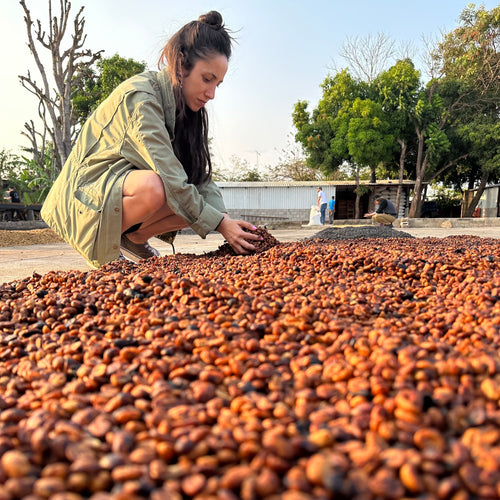 Quality
We believe that quality should be at the forefront of what we do. To meet these high-quality standards, our team undertakes training and initiatives regularly. For instance, we calibrate and certify our tastebuds every three years through the Coffee Quality Institute. Since before our beginnings, our Coffee Buyer has been a licensed Q-Grader (the coffee's world equivalent of a wine sommelier). Being a Q-Grader allows us to properly taste and grade green coffee offerings from our producer partners and communicate in an international coffee language. Searching for the perfect cup of coffee is not only our passion but also a crucial part of our business.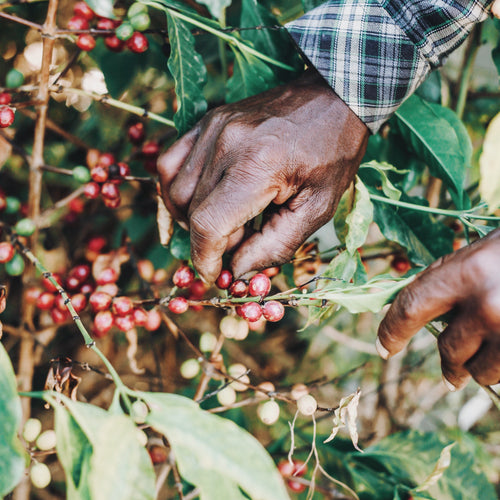 Sustainability
Sourcing coffee that is grown as sustainably as possible is a core value at Agro Roasters. We only buy and roast coffee that is certified organic. Chemical fertilizers and pesticides do not belong in the coffee that we drink, but more importantly, do not belong at the farms that grow our coffee. Small-holder farms are usually at the homes of the farmers that we work with. If chemical fertilizers and pesticides are used, they can end up in the drinking water of the farmers and their families. Proper protective gear is not always used, which means that farmers can be dangerously exposed to harsh substances while applying chemical inputs to the plants and soil. We can't support that.
Seasonality of Coffee
As coffee is an agricultural product, it needs to be harvested, shipped, roasted and consumed within a certain amount of time. Many variables can affect the shelf life of green coffee, such as how it is dried and how it is stored, but a general rule of thumb is one year. We strive to forecast sales and contract just enough coffee for the year from each region that we purchase from. Different regions have different harvest times, and some origins have two harvests per year. This gives us some flexibility and allows us to never have coffee that is past its prime.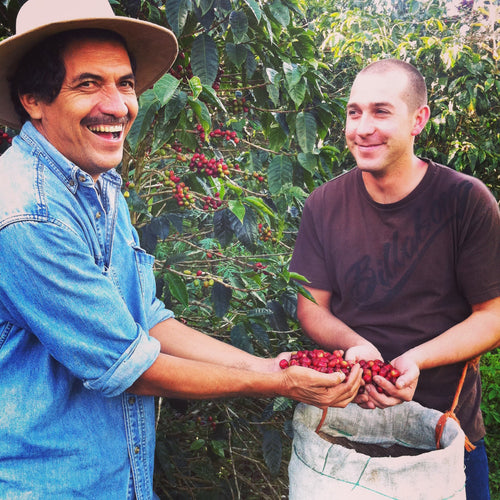 Relationships
Relationships are very important in our industry. Our partners at origin are working very hard to produce high-quality and consistent coffee year after year. Farmers and co-ops need to be able to rely on us to buy their coffee. We work with many importers, farmers and co-ops each year whom we have direct contact with for feedback, collaboration opportunities and trust. After all, we are partners.