Plastic Negative
Agro Roasters is now certified Plastic Negative by rePurpose Global.
Agro Roasters is now certified Plastic Negative by rePurpose Global. For every product we sell, we are contributing a percentage towards vetted impact programs that will remove twice as much plastic waste from the environment as we create in our packaging and operations.
In addition to reducing our plastic use wherever possible, this partnership with rePurpose Global allows us to fund cutting-edge recycling, support ethical wages for marginalized waste workers in Colombia, one of the countries where much of our coffee comes from.
"Agro Roasters' dynamic decision to go Plastic Negative is the need of the hour. We hope this pioneering move pushes more brands to take responsibility for their own plastic waste and to take active efforts towards reduction of plastic usage." 
—Aditya Siroya (Co-Founder and Chief Impact Officer)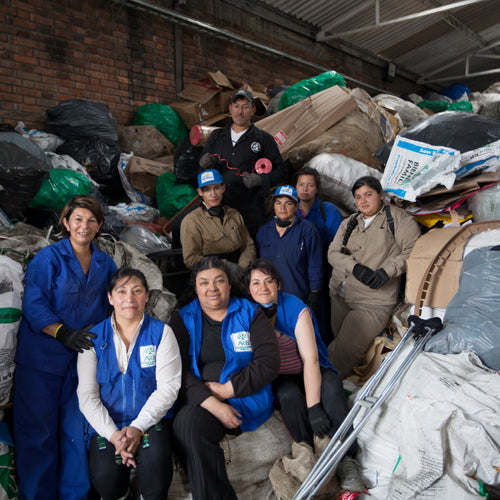 What does it mean that Agro Roasters is Plastic Negative?
By going Plastic Negative with rePurpose Global, Agro Roasters is dedicating a % of each product we sell to fund the removal of twice as much plastic waste from nature as we use in our packaging.

Plastic is an incredibly durable and light-weight material that guarantees product quality, slashes food waste (as a result of the improved shelf life), and reduces carbon footprint in transportation compared to glass or metal. However, we recognize that we as a world have utterly mismanaged the plastic we do use, and that's why we've decided to take action.

Through this partnership with rePurpose Global, we are supporting waste management projects that employ and empower marginalized waste workers to ethically reclaim low-value plastic waste otherwise landfilled, burned, or flushed into waterways or oceans per year.
How does this initiative positively impact communities on the frontlines of climate change?
As you may know, millions of workers are engaged with informal recycling across cities in the developing world. From Nairboi and Rio de Janeiro to Mumbai and Jakarta, these cities play a crucial role in dealing with the consequences of our consumption. However, their environmental work remains unsung and these marginalized communities barely earn livable wages, weather harsh working conditions, and are often stuck in a cycle of abject poverty.

Your purchase is helping rePurpose Global add crucial income streams for informal waste workers and their families. Through our Plastic Negative contributions, rePurpose Global pays ethical wages to waste workers for collecting hard-to-recycle low-value plastic waste items (e.g. chips wrappers) for which they never receive compensation from the current recycling market. This way, waste workers get fairly compensated for their important work, while diverting plastic waste that would have otherwise been landfilled, burned or flushed into our oceans.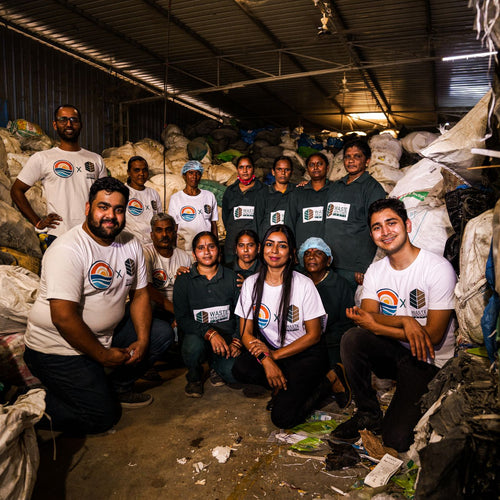 Where does the money go? How is your environmental and social impact verified?
A percentage of every purchase is contributed to our Plastic Negativity partner, rePurpose Global who co-designs and finances plastic waste recovery projects worldwide.

To ensure that your impact is actually happening, rePurpose Global employs strict verification measures; they conduct unannounced spot-checks, provide detailed reports of their progress, and ensure that their Plastic Offset Protocol is followed to a tee. The Protocol is a set of operational guidelines that help waste management partners carry out their recycling operations in an ethical and efficient manner and ultimately maximize your impact on the ground.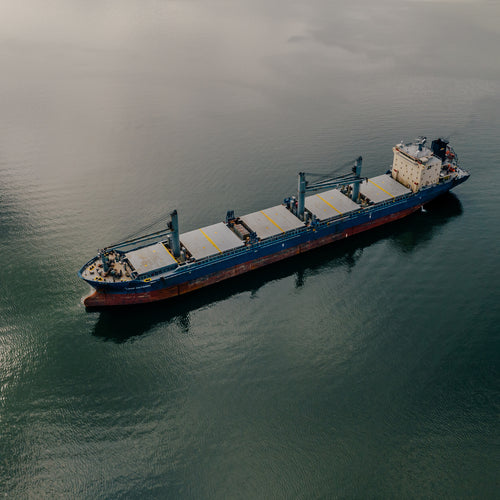 My purchase is happening in Canada. Why are your Plastic Negative contributions going to other countries?
Our waste may be generated and picked up here in Canada, but a majority of it ends up being shipped out of sight and out of mind to be dealt with in the developing world. On the receiving end, most developing countries lack the necessary resources and infrastructure to handle more waste than their own, which makes them weak links in a truly global waste ecosystem. In fact, 90% of plastic pollution in the oceans today stems from just 10 rivers, 8 of which are located in Asia.

Although these countries might be thousands of miles away, lack of support there results in waste ending up back on our plates here in Canada. This is how we know that our plastic problem is not country-specific, it's global. And it's growing exponentially, with developing countries bearing the brunt of it all. To solve this problem on a global scale, we need to empower plastic waste innovators and solution providers in countries that have been forced to bite off more than they can chew. Because if we can't solve their waste crisis today, the spread will be too much to contain tomorrow.